DAVID CROMBIE
DESIGNER | PHOTOGRAPHER | ANIMATOR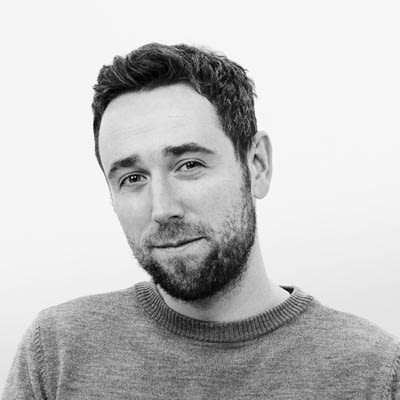 My name is David Crombie. I am a designer. I work across both print and digital media, and have done for some time now. I like it. I like sharp dramatic layouts, geometric shapes and stylish typography. The key to my work is a strong central idea; once this is in place the design tends to evolve naturally, occasionally it needs a bit of shove, but rest assured my outcomes are always delivered on time and to a high standard.
I enjoy design both in the studio and in everyday life. I can often be found visiting the latest exhibitions and shows – partly for inspiration, but mainly because I find it relaxing. I like many things, but top of my list is probably music. Thankfully, I can do my job whilst listening to music. To the right of this, I have very thoughtfully listed some of my recent listenings for your enjoyment. I update this fairly regularly so it's worth checking back if you like.
I also like strawberries (as you might have gathered), but I'm not a fanatic – I just thought it was a funny photo and have been looking for an excuse to use it for a while.
In conclusion, I am a designer (a really good one), and if you are smart, your next designer.